A few days ago, I did a short post about the start of the Miracle Scotland Database Forum 2007. I decided to wait until getting back home to complete a full-blown description of the event. I'm starting this blog on board Air Canada's London-Ottawa flight. It's late morning in Ottawa and I'm full of energy after a short nap. I should warn you, this will be quite lengthy, so draw a deep breath. As you probably know, MSDBF 2007 took place in Edinburgh Castle. The castle is a beautiful place with a long history, and you probably need at least couple days to explore it all. The place is so inspiring, and you feel something very special while you are there — it seems like it has preserved all the aromas and sounds of the times when the castle was built. Some days the sun fills the castle with light and the breeze whispers through the bottlenecked passages, and you can hear the music as if a bagpiper is playing gently round the corner. During rainy days it feels like a fortress, impregnable even against hundreds of years of strong winds and heavy rains. Here are some photos from the castle.






So what could be a better place to hold an educational event? The castle disposes your mind to absorbing something new, be it Oracle technology or the unforgettable aroma and taste of Glenfarclas 105, kindly provided by the Glenfarclas Distillery. Needless to say, it was the only conference where excellent single malt whisky was available next to the water for the duration of the whole event. As you can probably already imagine it was a special event. A few organizational overlaps didn't spoil the friendly atmosphere and high quality of presentations. Mounting this database forum for the first time in Edinburgh requires a lot of effort. MSDBF 07 was organized by Thomas Presslie, and I would like to thank him for his unlimited dedication, for sacrificing everything he could to get excellent speakers from all over the world, for making everyone comfortable, and for making the event an absolute success. I finally pulled the photos out of my camera, and here are a few photos from the opening evening, which I already mentioned lastweek: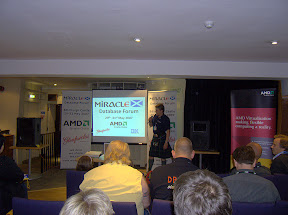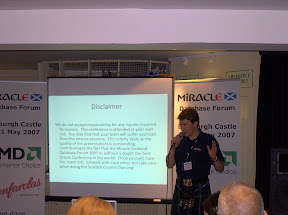 Pay attention to the disclaimer on the following slide:




And here is the whisky tasting that evening:
Since it was an Oracle conference I should probably mention some of the presentations I attended. Unfortunately, I had to sacrifice some of them in order to be able to explore at least a tiny part of the castle. I was able to put in the skip-list a couple session I attended at Hotsos Symposium 07 in March but, unfortunately, I also missed some very good sessions that I never seen before. Some of the presentations I covered already, including my own, and now I even have some photos. As usual I was a bit nervous before the start, but it went quite smoothly.
Thanks to Doug for making some fun in the beginning even though it stole some time from my 45 minutes slot.   It's great feeling to have a glass of whisky in front of you while presenting (if you look carefully on the photo, you will see it). As soon as I finished, and without any breaks (except quick laptop swap), Joze Senegacnik started explaining automatic memory management of working areas. A lot has been said on this subject, but there's always a chance something new will be presented, and this was surely no exception. What exactly are the mechanisms of memory managements, how to trace it and what the potential issues? It was worthwhile to see it. After lunch, Anjo Kolk presented a somewhat unusually titled session: "TBD". Well, there quite a few things besides "To Be Discussed" that can be TBD'ed. "To Be Defined," "To Be Delayed," and so on. Flashback Database Internals, from Julian Dyke was very interesting for me. I've done research on block change tracking, and the plans for a presentation on flashback internals matured in my head for a while. However, Anjo took the lead, and that's probably for the good as I wouldn't be able to do such a good job. The educational day closed by Kurt Van Meerbeeck, who presented excellent material about the DUDE, and revealed the true origin of Oracle database software. The demonstration during his presentation caused a lot of ORA-600, and two nodes of a RAC cluster (as represented by Doug and me) threw away huge pieces of ORA-600 chocolate of Belgian origin.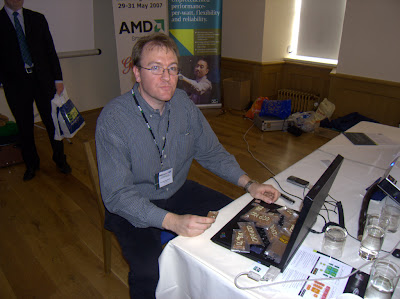 Of course, we kept some of the ORA-600s away from the public as they represent some secret bugs. Well, to be honest we lost the reserve of ORA-600s completely and some of the best brains of Oracle community are still working on rediscovery. I keep the fingers crossed. The next day started with Moans Longballs Nogood, who changed his point of view by 180 degrees. At 9am he went into the room, turned off the beamer and proclaimed that. You Probably Need RAC. I'm still not sure if that was his true intention, or if his deeply hazardous hangover just clouded his mind — it was too difficult for me to distinguish that after a long and quite intense evening the day before… more of which later. Dan Fink took the presenter's flag next and delivered an interesting talk entitled "No Mogens…". Dan revealed that we still tune the wrong statements. Well, most of us, most of the time. Jonathan Lewis spoke about Statspack, and explained that currently popular response-based performance tuning methods based on 10046 trace are not applicable in some situations, and that an analyst with a thorough understanding of Oracle is still able to use Statspack successfully in many situations. I wholeheartedly agree with him on that. A few tricky examples from his repertoire caused the session to move into overtime, and in the second overtime period, Statspack won the game. Thanks to Jonathan, the Ottawa Senators won the next day (even without overtime). Go Sens Go! James Morle has a very difficult job with his session. I saw it first at the Hotsos Symposium in Dallas, and this was a one hour session with quite a bit of content and a nice demo. I don't know how he managed (or not?) to fit the presentation into 45 minutes, more than half of which was already eaten by Jonathan's overtime. By the way, the sessions were scheduled very tight with only few breaks and without any scheduled time for preparations, so the timing was somewhat flexible and allowed to steal some time from lunch (but not from my lunch!).
After the lunch it was the turn for Frits Hoogland to deliver interesting material about tuning multi-tier applications. This is a little off the general track of Oracle databases, but at least as interesting or even more to many Oracle DBAs — these days we often deal a lot with products around the database and need to understand their problems and strengths. The Apache server that Fritz covered, for example, is used all over the place in Oracle products these days. Interesting, but the principles of performance tuning are very similar in any system, and you just need to know the right tool and the places from which to extract the information to analyze. After Frits, Bill "Shrek" Thater spoke about security paranoia. Indeed, who needs to be concerned with security these days, anyway? The next session was from Oracle's Graham Wood who, just like Jonathan, attacked 10046 trace with "You Probably Don't Need 10046 Trace Anymore". However, unlike Jonathan promoting tuning by understanding how Oracle works, Graham showed another approached that is the mainstream Oracle-backed method in 10g. You might know that Graham is the creator of AWR and ASH in Oracle 10g. During his presentation, Graham demonstrated how in many (if not most) real-life situations, his approach makes 10046 trace obsolete for performance tuning purposes. The method behind AWR/ASH/ADDM is minimizing DB Time. Unfortunately, Graham wasn't able to give us the hope that this tool will be available for free any time soon. What a pity that such a great product can't be widely used because of stupid licensing limitations. The last but not least presenter was Tuomas Pystynen talking about RMAN incremental backups in 10g. (He made me blush referring quite positively to my presentation on change tracking.) Tuomas showed some of the source code of RMAN database packages (apparently majority of them are in clear text), and everyone enjoyed the moment when he looked for a specific procedure and realized that there was his name on it – he didn't recall he wrote it. I guess that's what an unlimited amount of whisky does to people. On the other hand, it could be a hangover's fault so why not to choose a more enjoyable way then? Slainte!
In between Graham's and Tuomas's sessions, I had to run quickly and return the rented kilt I used for the Gala Dinner the previous night. I should thank Carel-Jan Engel who was very kind to pick up my kilt the day before — I completely forgot about it and by the time I got to the shop it was 5 minutes after it closed. You can't imagine my excitement when I figured that out unless you were at the hotel lobby at that time. ;-) Since I mentioned the Gala Diner, it's time to make you even more jealous! First of all, the keynote speaker for the Gala Diner was Dave Ensor. It was a great pleasure to listen his speech — very funny!. There was a competition — Ask Ensor, and Carel-Jan won it. I don't remember his question but I definitely remember that he got a bottle of nice Glenfarclas whisky as a prize. Darn, I didn't send my question!
The food on the Gala Diner was quite good (but not better than food I was lucky to enjoy few days later). We also had a local band playing live and even some nice bagpipe music by Thomas Presslie. There were couple others trying to play that instrument and Carel-Jan was even able to produce few nice sounds. Another "player" was far even from that (I won't mention who it was). After that there was a performance of traditional Scottish dance by non-traditional dancers. At some point Thomas bought the whole content of the bar before it was closing down so at some point we were simply thrown out and I recall someone wanted to reverse a cannon (the dinner was at the battlements) and shoot than place down. I have to mention that I met Doug's sister, Heather. She is a very charming lady and I was little surprised when Doug mentioned her age later — I was pretty sure she is younger than me! I also met Thomas' wife Zoe — a gorgeous, beautiful woman. Thomas, you are lucky man! Later that evening, we were in one the pubs, and Doug described it very well here (see Wednesday part). At the last day of the conference we planned to play some Skittles.
The place was really unusual, and I quite enjoyed it in the beginning until we had to retreat. Doug was the main score writer: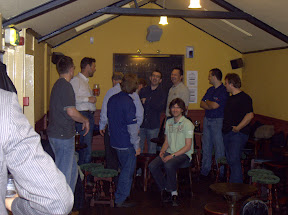 The game itself was very enthralling:
The next day left the best memories of Scotland. I took part in the Whisky Adventure trip to the north. We agreed to stop and re-group (read: get fueled up with some beer) half-way in the small town of Blairgowrie. Unfortunately, the owner of the pub that we targeted (and there was only one descent pub) opens the place whenever he feels like, and this day he didn't feel like opening it until 2pm. We arrived there before 1pm and were waiting with others for at least another 40 minutes (oh, those Dutch drivers!). Since we were a bit late, we had a quick snack and continued the trip. Here are few photos from Blairgowrie town square:


The road was quite curvy and twisty, so we stopped at some point as some of us got sick (especially considering that Thomas, who drove, was flying). We choose a very nice view point with beautiful landscape views:



By about 4pm, we finally arrived at the  Aberlour Distillery. Since we were a bit late, Thomas arranged a short version of a tour skipping power point part, and rightly so. The tour guide was excellent — he was so passionate about this place, whisky-making and the whole of Scotland itself, that we were listening him with bated breath. Either he likes it that much or he is an excellent actor. At the end of the tour we had a whisky tasting and it lasted for an hour-and-a-half at the very least. We learned quite a bit from that guy and if I ever go back, I would gladly go there once again. There was an opportunity to fill a bottle of very special whisky that you would never find in any store. This whisky can be only bottled at the distillery and a buyer must do it him/herself and write the label manually as well as fill in the tax forms. I'm not sure why everyone was so excited about that tax — I would rather prefer to skip it completely



saving about 70% of the cost. :) As usual I took few shots:


I've got very good memories and at least some basic understanding of whisky tasting. Thanks Aberlour! While walking at Aberlour, this beast landed on me and scared to death: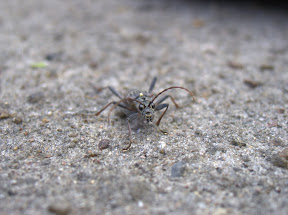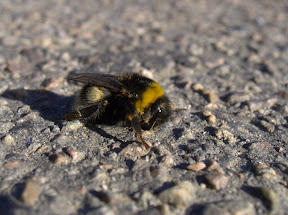 And I was lucky to catch couple shots of this bumblebee:  A few more minutes of driving and we arrived at the Minmore House Hotel –the best hotel I've ever been at:




Funny, but if you have ever sen Shrek, you know that he always wears his bluetooth headset just like an implant (I thought it was!). Imagine how much fun we had watching him actually talking on the phone with the phone next to his ear – we all laughed our heads off: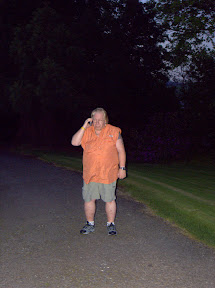 A few more photos you can find here. The dinner was fantastic – the chef there is a wizard. And the service there was simply unbelievable — we were treated as if we are the only guests they ever had. An unforgettable feeling. In my whole life I haven't tasted as many different whiskies as I tried that evening. It did cost quite a bit next morning, but it was worth it. Hrm. This is probably the longest blog post I've ever made. I started on the plane and finished only few days later. I was too tired on the plane and fell asleep. The evening I arrived I spent with my family watching the hockey game that Alex Jr. recorded for me. A couple other evenings were booked because of Sens game (I won't mention the result). I'm through now, finally. I definitely forgot a lot of details a wanted to mention. I think next time I should try keeping travel notes. Maybe even Twitter.
Want to talk with an expert? Schedule a call with our team to get the conversation started.